First off, I participated in a blog hop this morning 🙂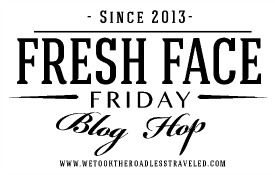 Everyone always asks me about what to do and what to see in Vegas so I thought it'd be a good idea to post about it! I've lived here for ten years; since I was seventeen. I remember Vegas as being kind of boring when I was under 18 and being a little better after I turned 18. Of course, things really picked up when I turned 21. Unlike a lot of the locals here, I enjoy going to The Strip. It's there, it's our economy, might as well have fun with it. While I don't go out as much as I used to (damn that blasted World of Warcraft), I do try to hit up every new club, all the new funk restaurants, and a bunch of shows (when they have goo local deals at least).
Vegas Shows
I really really like the Blue Man Group. It's been here forever and not a whole lot has changed since I first went when I was 15, but it's a fun show. It wasn't inappropriate for a teenager, it's still fun for an adult, and I liked seeing it even more than once. The last time I went, I took Ash since I had comped tickets and it was a great night out.
Sadly, I've been to more Chippendales and Thunder From Down Under shows than I care to count. I've got friends in both shows and have gotten plenty of free tickets; it's always a good place to take girlfriends from out of town who want a real Vegas experience. For the most part, the guys are all really really sweet and no, it's not like going to a strip club.
This is what Chippendales look like after work.
I've never really seen a bad Cirque du Soleil show. Well, the Criss Angel Believe show was weird and not very good but that was a Cirque partnership… You can't go wrong with O, Mystere, or Ka. I've yet to see One or Zarkana, but I've heard amazing things. If you're looking for something racier, Zumanity would be a good bet. My pilates instructor works for that show and based on her alone, I'm guessing the show is pretty great.
Nightclubs in Vegas change CONSTANTLY. My undisputed fave used to be Chateau. This used to be THE PLACE to go and I've run into countless celebrities here (from New Kids on the Block to Harry Potter or Twilight stars) Things have changed over there and the last time I went, it wasn't the same. Right now I'm really loving Light at Mandalay Bay because the layout of the club is really nice. Tryst is an oldie but goodie. Pure is kind of a nightmare just because it's always insanely crowded but if you've never been to Vegas, it is definitely one to check out just once. If you try out Marquee, beware of the stairs when you leave.
Tao is a must try Vegas experience as well. If you're a large group of all girls, call ahead and ask about specials. Try and find a host on Facebook. Most of the clubs do some kind of special or comp for large all girl groups. Some of the clubs do comp dinners too on certain nights. If you're bringing guys, know that they will very likely have to pay and may not get on the guestlist. Make sure they follow dress code. If you're on a budget, look into the open bar nights. A lot of clubs do them for a couple hours on certain nights. There are lots of deals out there if you look around!
Pool clubs are kind of the same and kind of different. If you're looking for crazy, Wet Republic would be your best bet. Encore Beach Club a beautiful and used to do some great promos on Fridays (I've gotten a lot of awesome free swag from them over the years). Beware, you're probably going to need to set up a towel at the edge of the water. Bare is one of my faves. It's small and nothing spectacular, but I know if I get there early enough, I can usually get a lounger right by the water. Tao Beach is an experience but get there early before the water turns brown from all the tanning oil. I avoid the Hard Rock pool parties at all costs. Check Facebook for deals here too. Sometimes on slow days, I've gotten comped daybeds as long as we were eating or drinking something.
Great food is easy to find in Vegas. If you're on a budget, I would suggest Planet Hollywood. Get a coupon book at the Miracle Mile concierge desk; there are lots of discounts and specials in there that come in handy. I'd also come here if you're not on a budget since they have one of the best burger places I've ever been to (then again, that's to be expected of a Gordon Ramsay restaurant). Get a Total Rewards card at any Caesar's property; almost every restaurant has player pricing if you present the card. Caesars's Palace is another great place for restaurants; Gordon Ramsay Pub is one of my fave places in town as is Max Brenner. Check for happy hour specials online at the casino restaurants, they're usually in the bars and can save you a decent amount of money. Cosmopolitan has some amazing restaurants as well; I've never had a bad meal at any of their venues. STK has great steaks (but it's pretty pricey). Cosmo also has one of the worst kept secrets in Vegas- the pizza place. Pretty cheap for pizza on the Strip and pretty good too. A popular place for the partying set. Finally, Sugar Factory at Paris is usually worth a visit. The candy store has a lot of great goodies and the restaurant (before it changed management) was a regular haunt for me. It's attached to Chateau and was at one time another great place to starspot.